Testimonios
Los testimonios a continuación no han sido editados.
---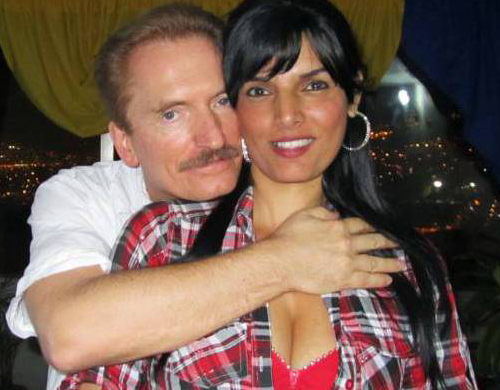 Mi futuro esposo Klaus y yo, Yanet, estamos muy agradecidos con esta agencia, ya que por medio de ustedes conocí a un maravilloso hombre de los EE.UU. Me inscribí en la agencia y me enamoré de Klaus. Él me escribía cada carta de él, y su dulzura y su sinceridad hicieron que me enamorara de él. Cuando vino en enero de este año 2011 para conocerme sentí y viví el verdadero amor. Estoy muy feliz y agradecida con Dios y la agencia, y con Ximena, que es la traductora de la agencia, y con Vanessa; ya que esta agencia es una de las mejores agencias en Colombia. Mi fiancé y yo estamos muy felices y damos las gracias por darnos la oportunidad de habernos conocido. También quiero contarles y compartir nuestro testimonio con ustedes ya que en este presente año 2011 será mi matrimonio. Mi prometido ya hizo todos los trámites para la visa de fiancée y sé que muy pronto estaremos juntos, unidos como esposos. Gracias a la agencia por permitir que yo contara mi testimonio y poder compartir mi felicidad con las personas que lo lean.


Atentamente, Yanet y Klaus
---
Le vi por primera vez en una cena organizada por ustedes en febrero del 2010 en Medellín, Colombia. Después de esa cena, él me invitó a almorzar las siguientes tardes, mientras estaba en la ciudad. Mantuvimos una comunicación muy frecuente después de que regresó a los EE.UU.
Él decidió volver y visitarme cuatro meses después. Era muy importante para nosotros porque mientras más charlábamos más cosas en común encontrábamos. Comenzamos una relación formal. Se fue por segunda vez y regresó en diciembre de 2010 para pasar juntos las vacaciones de fin de año. Estoy feliz de haber conocido a un hombre tan maravilloso como David.
Natalia Andrea, Medellín, Colombia
---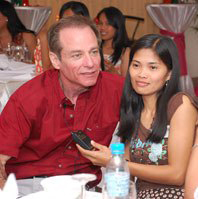 Thank you for a great trip!
This would be a trip of a lifetime. He was absolutely right. I would recommend ya'll to anyone........ Thank you for a great trip! You did a wonderful job! You can use me for reference for your tours anytime. When you get the video please send it to me. I found a wonderful girl. Best wishes and I will tell John you deserve more money! Ha! William K Athens,Texas
---
"Words cannot express my total feelings about this experience."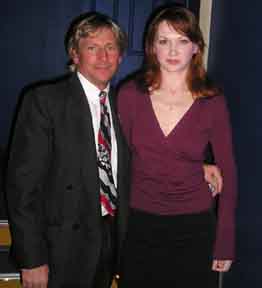 Allright, here's my story: My name is Dan. I live in San Diego, California. I grew up on a small farm in southwestern Washington State, just south of Seattle, in a town called Kelso, Washington. My father worked in a Weyerhaeuser wood mill there for forty years, supporting his wife and five children. I am the fourth child. My parents have been married for over 57 years. This is the kind of love that I have been seeking. I was taught responsibility at a very young age, taking care of the cattle, pigs and the chickens when I was just 8 years old. I have always known that God had a plan for my life. What I did not know, was that he would begin my plan in the Russian Federation. Test me on this! I spent 12 years in the United States Navy. My duty stations were in San Diego; 32nd Street Naval Station, Miramar Naval Air Station and North Island Naval Air Station. During that time I was privileged to see many different countries on three westpac cruises. Among some of the countries were: Japan, Singapore, Korea, Philippines, Thailand, Pakistan, United Arab Imirates, Australia and Africa. I have met many, many women in these countries. I am a very simple man and I have known many women personally. But my recent trip to Russia and the Ukraine totally opened my eyes up to the true hearts of women in our world. I can tell you, without a doubt, that Russia and the Ukraine hold the most sincere, most beautiful and most gentle hearted women that I have ever had the pleasure to meet in my entire life! No kidding! I was totally blown away by their sincerity and true honesty. If you haven't been there, do not hesitate to go. I too was very reluctant to make the decision. It took me years to make my mind up because I was scared of the unknown. But now, after I have finally made the decision to go, I discovered something there that not very many men know. These women are what we, American men, only hope for in a wife. If you want to know what I'm talking about, you can call me personally in San Diego, you can get my number from AFA. I would advise you to contact John or Ron at "A Foriegn Affair" (www.loveme.com) That is all I have to say about it. Words cannot express my total feelings about this experience. I will marry a Russian woman! And I will never look at an American woman in the same way that I have in the past. There is no comparison!!!!!
Dan, San Diego, CA
---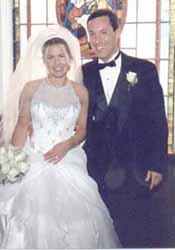 "The women are beautiful, sexy, and numerous."
I don't have much time, so forgive me for being brief and to the point. I did go with Gary Kryk last September to St. Petersburg, Russia. The women are beautiful, sexy. I married Elena Ananieva last month. We are very happy. If you want to find a good woman for marriage. I enclose a photo for you of Elena and myself. The women are for real. Go and you will have the experience of your life. Of course, there are no guarantees in life, but the worst thing that would happen is you will have one fantastic vacation. Good luck, Erik ?